Today is 20th July and now only more two days are left to be held the first match of three-match Test series. Both Sri Lanka and India are busy with taking their preparation. Host Sri Lanka team is confident to show their best performance in their home ground. Indian cricket team will also look for revenge and will try their best to give some booster performance ahead of the ICC Champions Trophy 2008 which will take place in Pakistan. The whole cricket world is excited to see this rival series. This closely contested match will start from 23rd July at the Sinhalese Sports Club Ground, Colombo.
Tow of
Sri Lanka
's best players of all time have made history on the recently announced LG ICC Test Players Ranking. Both Kumar Sangakkara and Muttiah Muralitharan are taking the top position as the test batsman and bowler.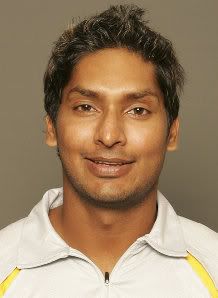 Sri Lankan wicketkeeper-batsman Kumar Sangakkara has risen to a career-high third position in the latest LG ICC Players Ranking for Test batsmen. He is the first Sri Lankan batsman to stay in the top position with 893 ratings that is highest rating ever achieved by a Sri Lankan bowler. West Indian S Chanderpaul and Australian M.E.K. Hussey are taking second and third position followed by him. The 30 year old has become sixth player in history to score double hundred in successive Tests against Bangladesh last year. Sangakkara has six double hundred in Test cricket with the equal number of his fellow country man Marvan Atapattu and Pakistan's Javed Miandad. Brian (West Indies, nine) Lara and Hammond (England, seven) are ahead of Sangakkara. Sangakkara is the all time top listed batsman.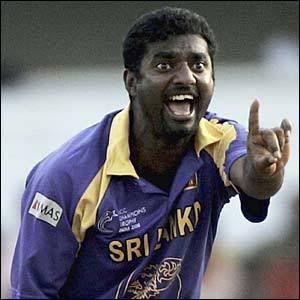 Bowling legend Muttiah Muralitharan is also leading the Test ranking with the top position. Most of you already know that he is the top wicket holder in Test cricket after breaking the record of Australian great Shane Warne's 708 Test wickets. This great bowler is eyeing for 1000 Test wickets and hope to play the next ICC World Cup. Some big change is followed in top list. Veteran players slapped down and young stars take the top position followed by South African Dale Steyn and Australian Stuart Clark in the second and third position. Another Sri Lankan bowler Vaas is taking 7th position.
In the ongoing three-match Test series, Indian players should give more priority in these two great players. These two all time great players have possibility to be a destructive against tourist team. I think beside new bowling mystery Ajantha Mendis, Indian cricket team should think about them.
Do you think these two top listed players can make beat Indian team?
Enjoyed reading- Why not subscribe to the feed of the blog?